One of the better known makers of Belgian Guns during the "Golden Age" of Liège was Jules Bury,  arquebusier in Liège passage Lemonnier, 11. He was registered with the Liege Proof House from 1896 to 1947.
Bury was famous for his double rifles and also built the legendary Super Britte. But of course he also made quite "normal" guns for the average hunter. I occasionally found two typical examples with a gunmaker friend nearby. Both come in the then very popular caliber 16.
Jules Bury Sidelock in 16/70
The 16 Gauge sidelock unfortunately was such pitted, that there was only one way to save it. It has been grinded down and so lost it's engraving to become a double in the white again. Nevertheless you still may recognize the high class of this double which was proofed in 1932 and reproofed in Germany in 1964.
The gun has 72 cm barrels and weighs only 2,8 Kg. Even "in the white" you can see it's quality. Maybe one day sombody will kiss alive this sleeping beauty.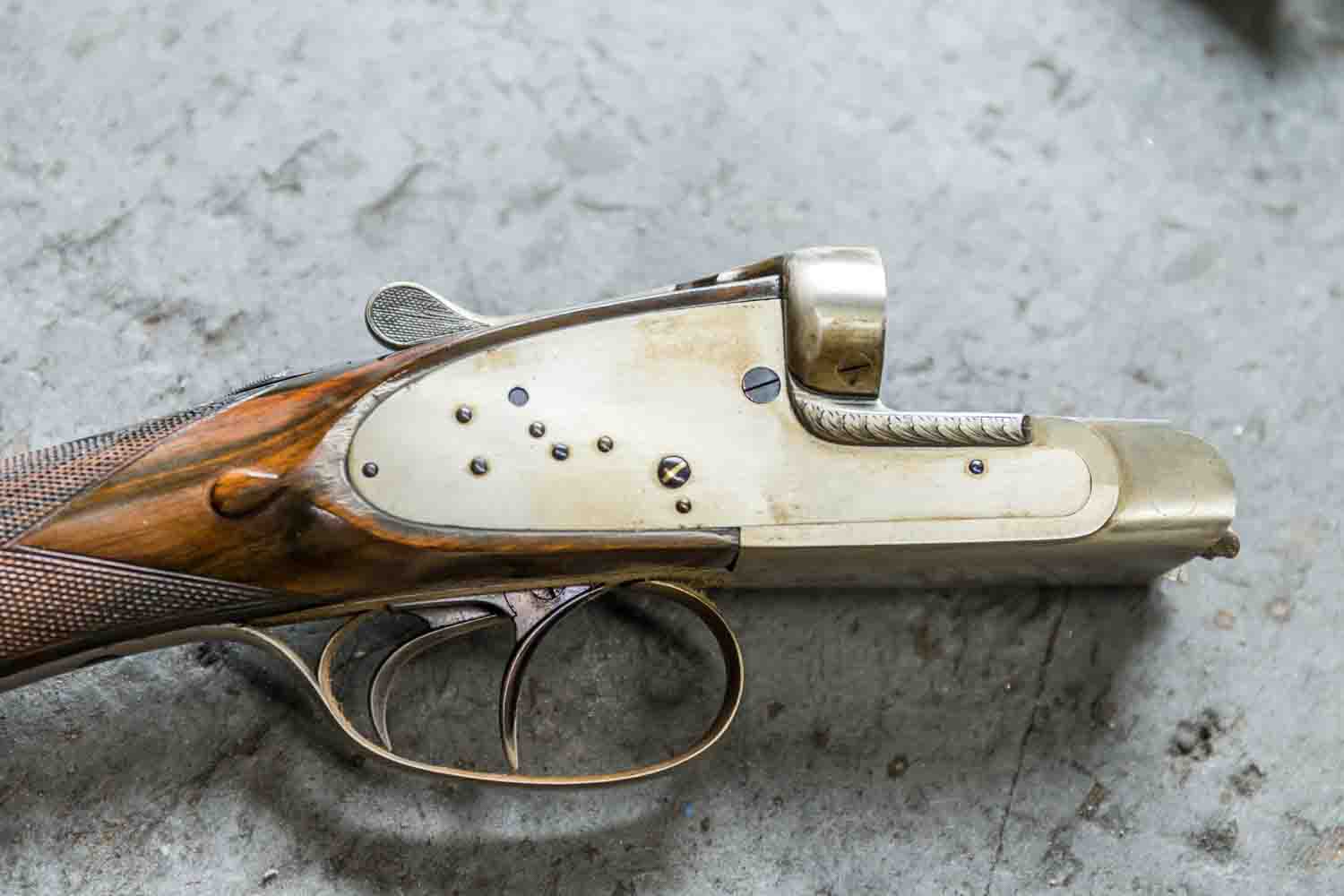 The missing engraving
f you want to know how it once might have been engraved, have a look at this beautiful Louis Christophe Sidelock made by Jules Bury. (Thanks to my friend Daryl Hallquist!) It's a nice example for the typical engraving "liégois" which is second to none without doubt and seems to be more artful than the british engraving. This one was engraved by Jules Eugène Schoffeniels. As you can see, it has the same sidelocks.
Jules Bury Boxlock in 16/65
The second J. Bury is a typical belgian Boxlock gun in 16/65 with 66 cm barrels and a weight of only 2,6 Kg.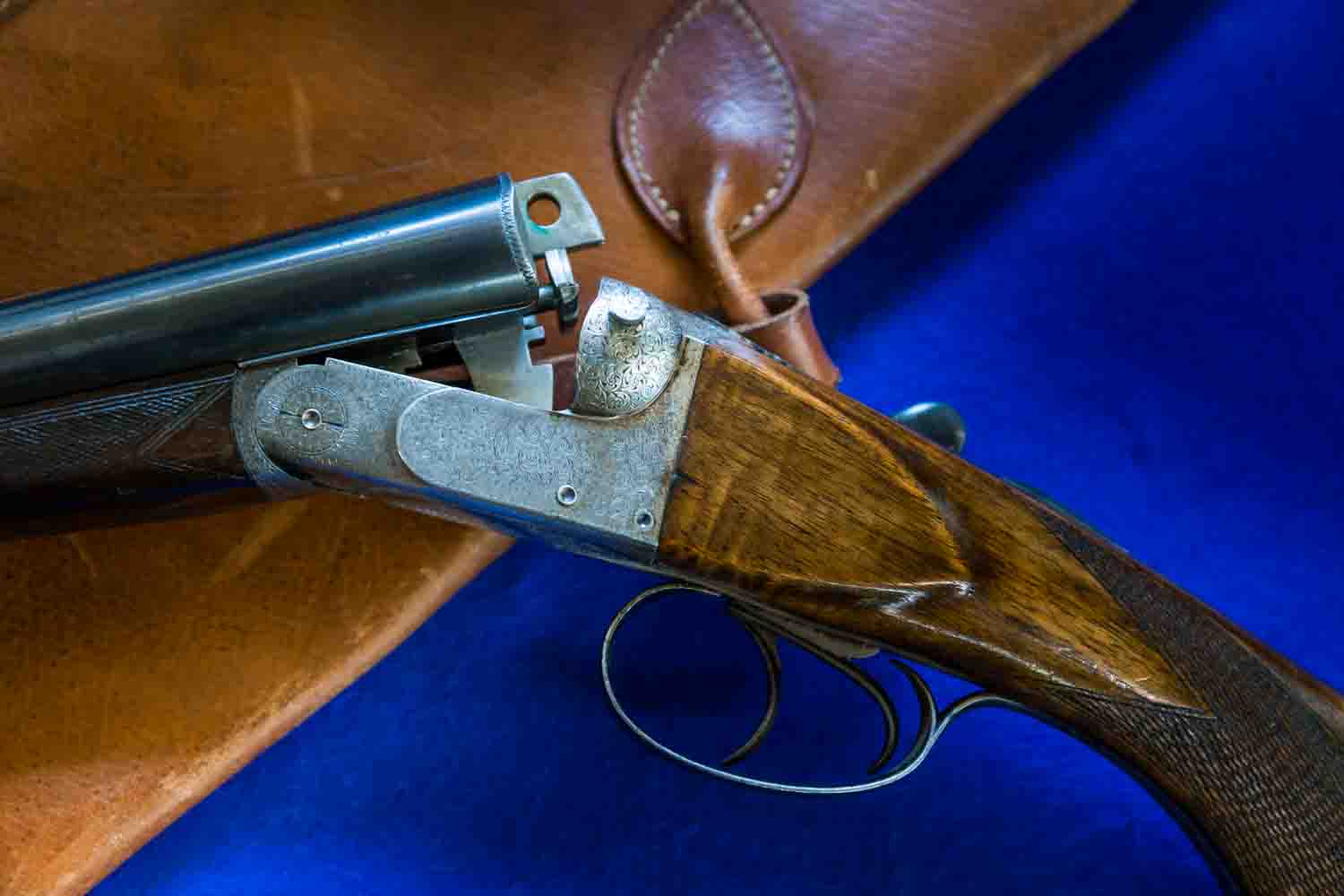 The gun was proofed before 1924. Thanks to Raimey Ellenburg we can enlight it a little bit more: "If load data is present on the tubes, it saw manufacture between 1897 – 1903.  For now, the year of introduction of E.C. Nr. 3 into Europe is unknown.  The "New E.C.(Improved) Nr. 3″ was 33 grains = 3 Dram Equivalent Bulk Smokeless powder and was introduced into the U.S. of A. in 1904. The tubes were made by the talented Belgian mechanic Joseph Cap".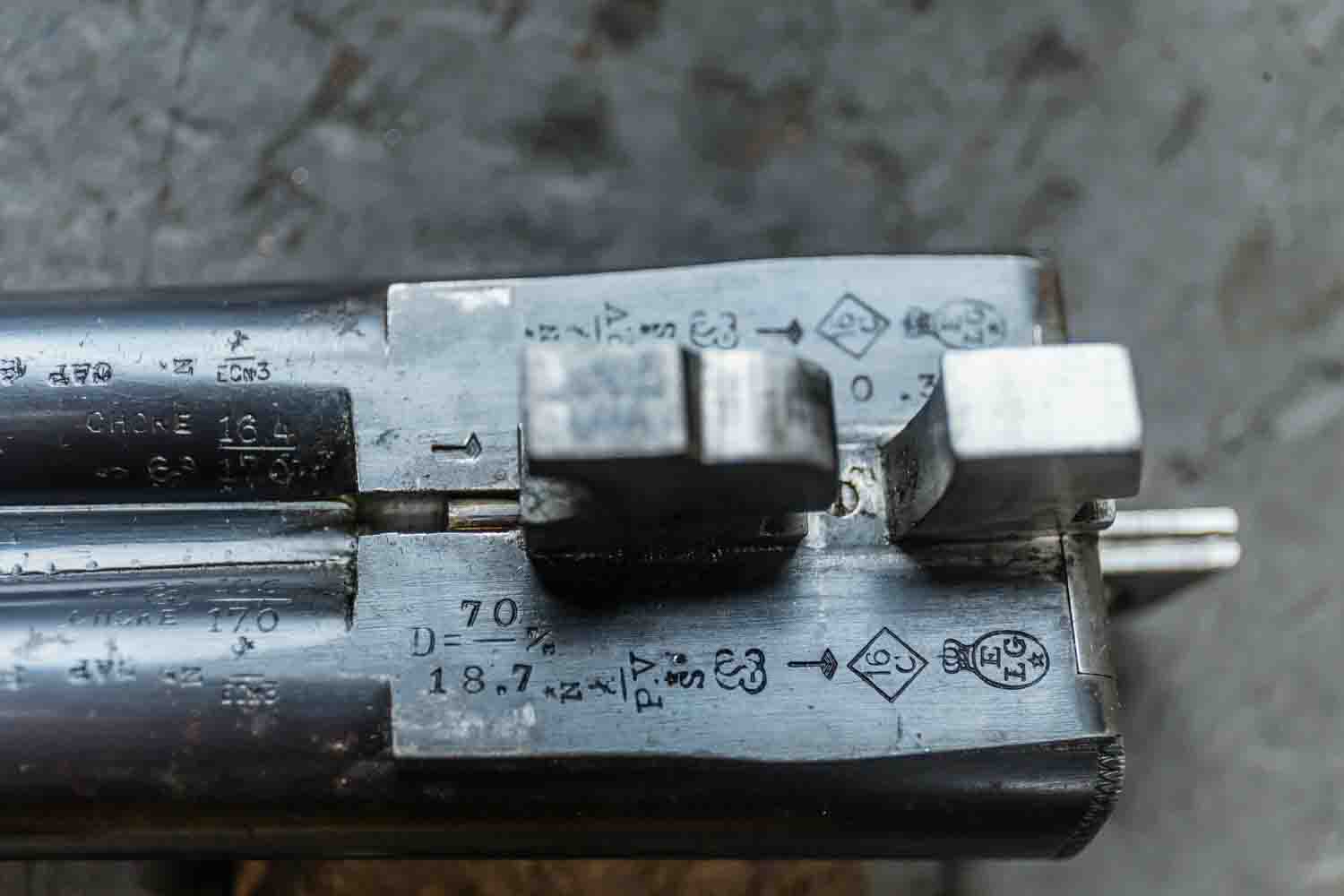 The gun was restocked with a new buttstock. The frontend remains original.
This little sixteen is a fine example for the Belgian craftsmenship and will be even today a perfect gun for upland hunting.