Probably there was a lucky boy at the end of the 19th century who got this nice little single shot rifle made by a famous German gunmaker in Sömmerda as a present, maybe for his birthday. Of course a gun is no toy, but this Flobert or Tesching rifle surely was a perfect tool for a young hunter-to-be. It's what they call rook rifle in England.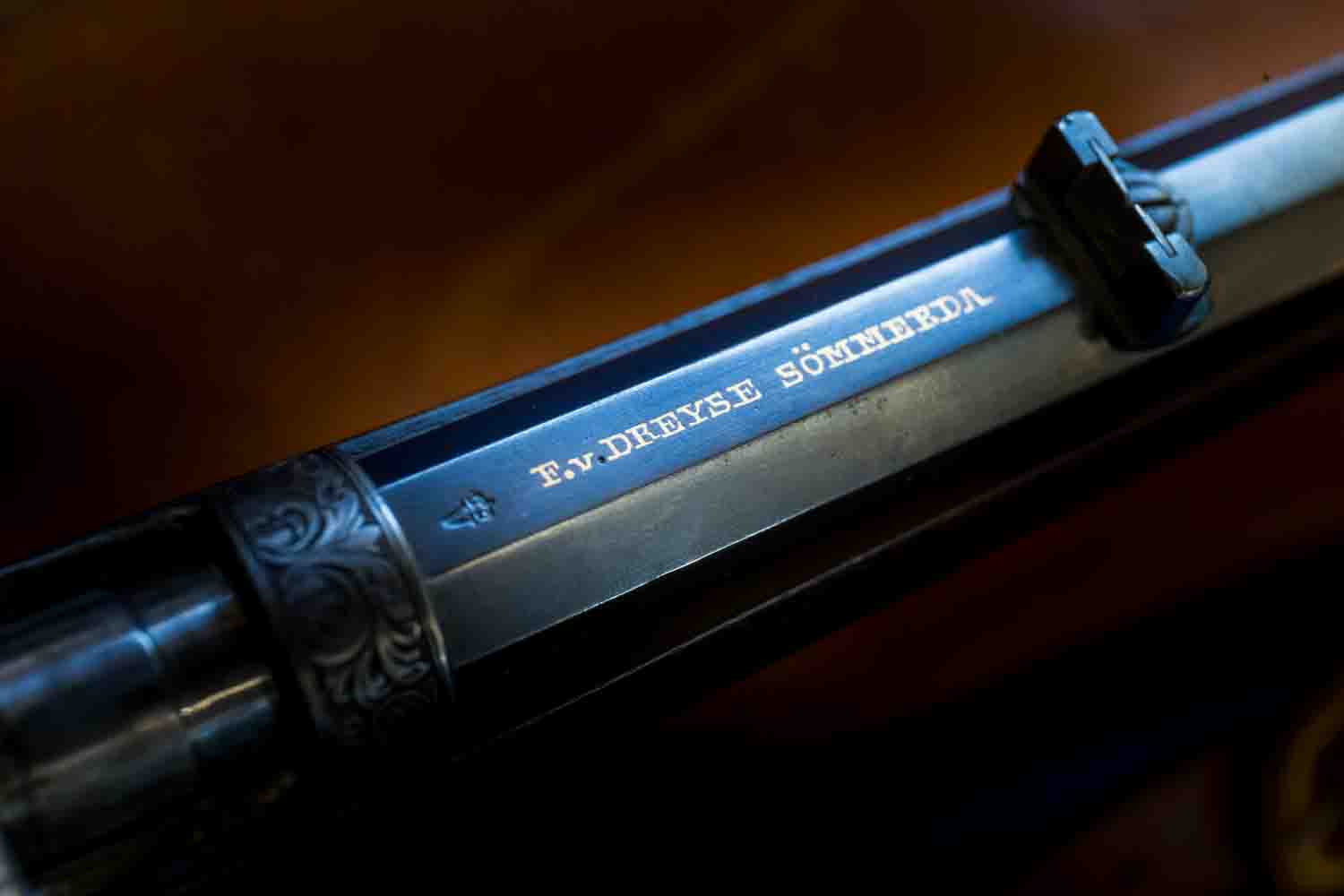 Franz von Dreyse, son of the more famous firearms designer Nicolaus v. D. also was a brilliant gunmaker but not as succesful as his father. He designed the "Dreyse Patent Kammerschloss" rifle, i.e. in english "Dreyse Patent boltaction". A rather "modern" construction with Handspannung which means "Hand Cocking".
The rifle we speak about here of course is a kind of luxury model. The fine engraving with some gold inlay and the nice piece of walnut wood for the Stutzen stock leave no doubt.
And indeed there is an important detail on the buttstock: the coat of arms of the nobel family von Schimmelmann, German-Danish Nobility from the 19th century.
But who might have been the boy who got this fine rifle? As the rifle was sold about 1894, perhaps he was born in the 1880s…..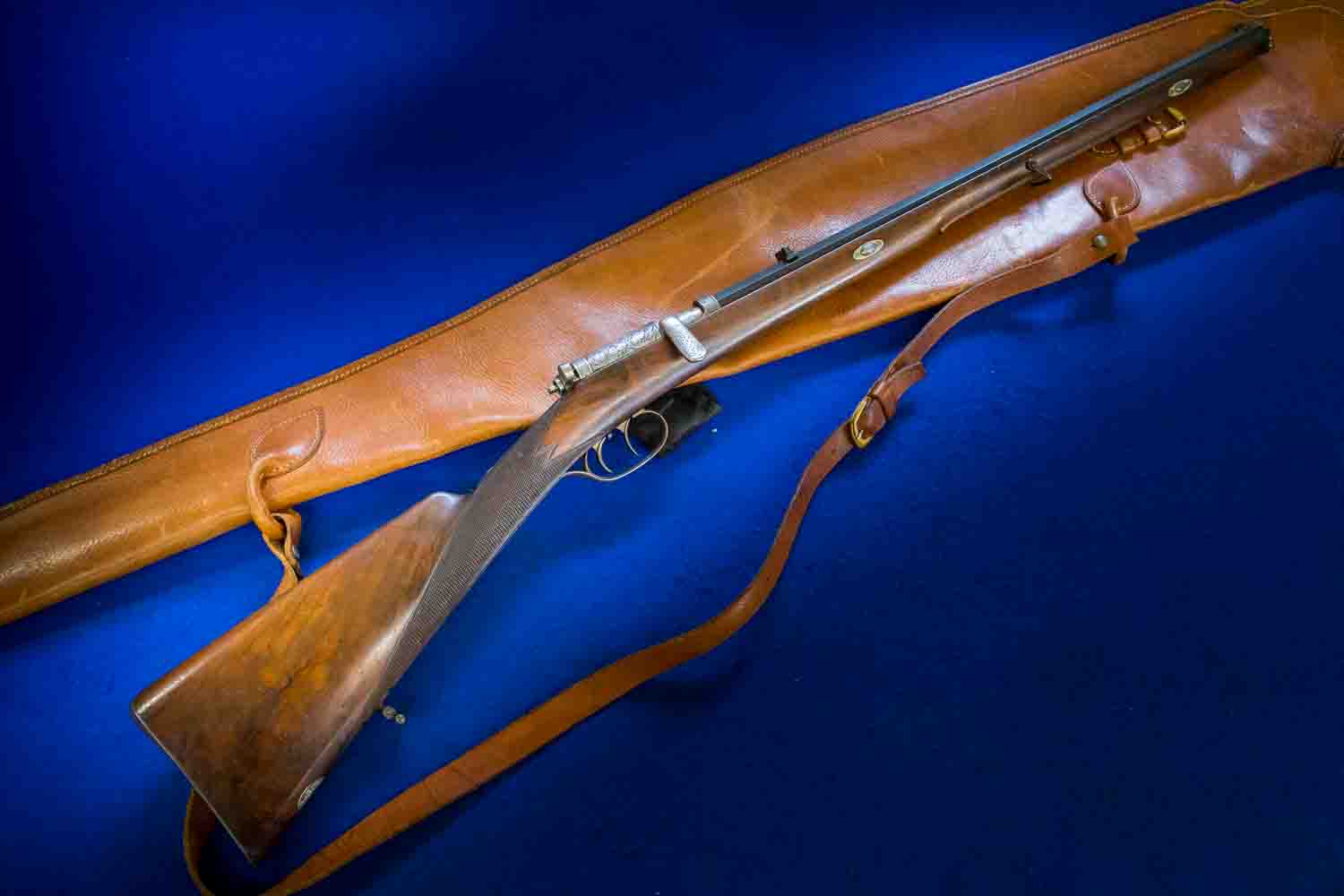 This rifle is for sale from a Gunmaker – please ask for more information.