One of the most important milestones in modern gunmaking, without doubt, was the W. Anson & J. Deeley's patent no. 1756 of 11th May 1875, a hammerless breechloader, where the action is cocked by the fall of the barrels. The boxlock was invented by William Anson, Foreman of the Westley Richards Gun-Action Department, and John Deeley, Commercial Manager of the company.
The first Anson & Deeley Patent 12-bore boxlock non-ejector gun by Westley Richards, no. 5056 built for John Deeley was auctioned at the Bonhams auction 17947: Sporting Guns, 8 Dec 2010.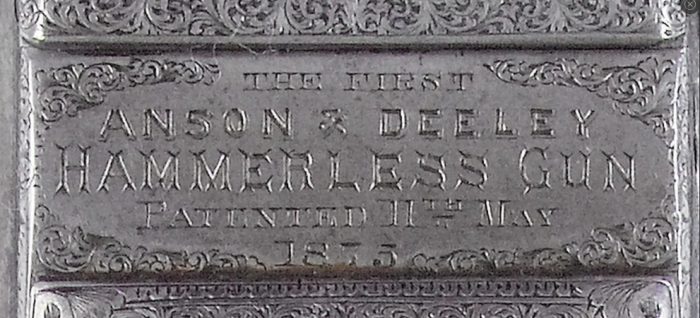 A phantastic Collectors item and a great piece of Firearms History!
Westley Richards also was a pioneer in the field of Single Trigger mechanism.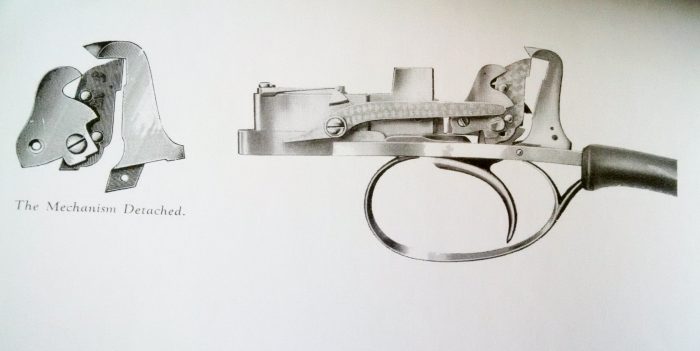 And the first 12 bore single –trigger boxlock ejector gun by Westley Richards no. 13337 was in the same Bonhams auction. The gun was completed in 1879 for John Deeley Junior (second son of John Deeley), and was the first to use the Westley Richards 'one-trigger' system. It was completed only three months after his father's gun above.
Both inventions on a cutaway demonstration model showing the Anson Deeley Action with Single Selective Trigger: