This Holland & Holland is a nice example of a waterfowl gun from the 19th century. The 8-Bore Underlever Hammer Gun looks mighty but elegant. Made in 1882, the gun comes with its original Damascus barrels of 68 cm. The owner later ordered some additional steel barrels of 86 cm length made by Westley Richards.
Something you may notice at once is the hole in the buttstock. Yes, it looks a bit unusual – but no, it isn't an early version of a thumbhole stock! This is a working gun for harvesting lots of waterfowl and the hole is for mounting, making it easier to fire the big bore from a small boat.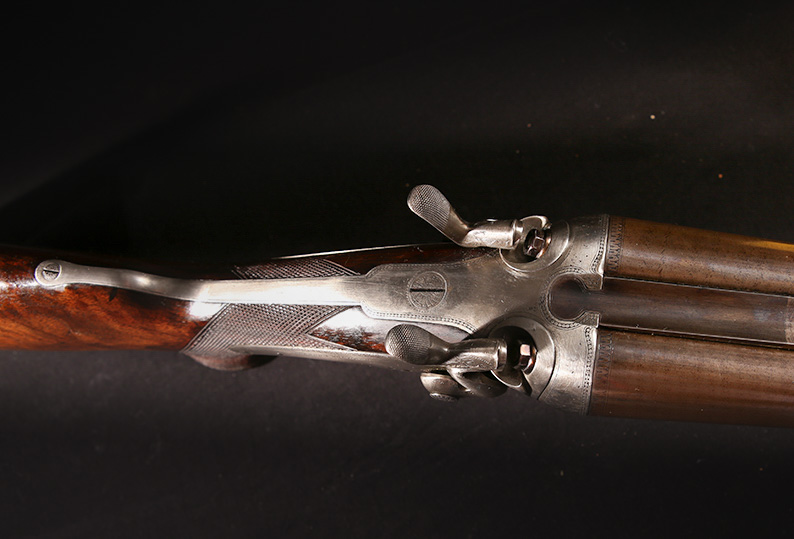 The charge is engraved on the action as 8 to 10 Drams – that's 14 – 17,7 grams! Chamber length is 3 1/4 = 80 mm.
The cartridges for the 8-bore Hammer Gun are as impressive as the whole gun: Eight Gauge cartridges from Eley.
This unusual 8-bore is just stunning. The gun is for sale, please ask!