Yes, it is a FN what you see above!
FN – anyone interested in guns knows this characters. FN means Fabrique Nationale d'Herstal, one of the greatest producers of every kind of firearms in the world. For the European Hunter, FN is the synonym for one of the most famous O/U Guns ever, the B25, created as Browning Superposed by it's genious inventor John Moses Browning.
FN Over/Under B25 Luxus, Caliber 12 with full engraving:

(Info: This gun is for Sale)
But there are also some nice FN Side by Side guns made in Belgium and in contrast to their O/U sisters they were also available with Sidelocks.
FN Side by Side, Sidelock, Caliber 12 with full engraving: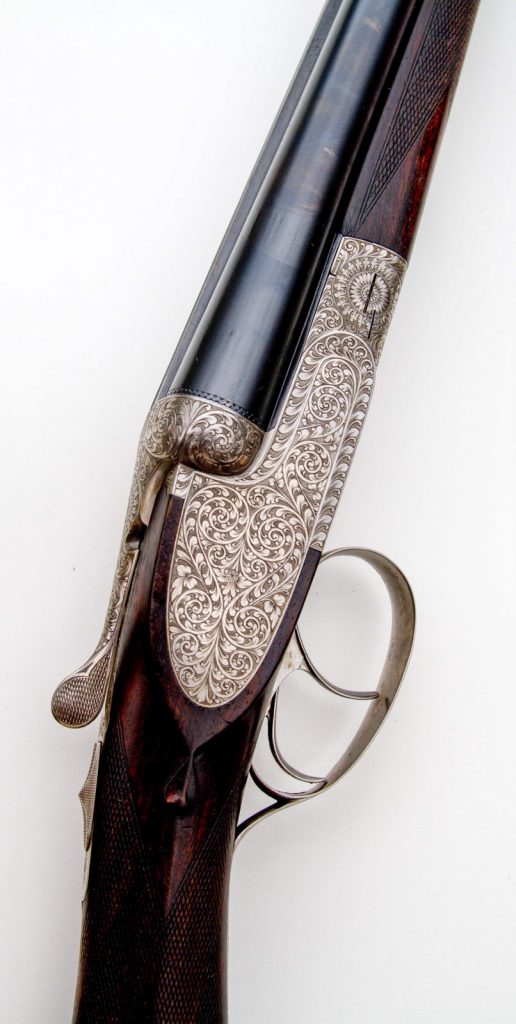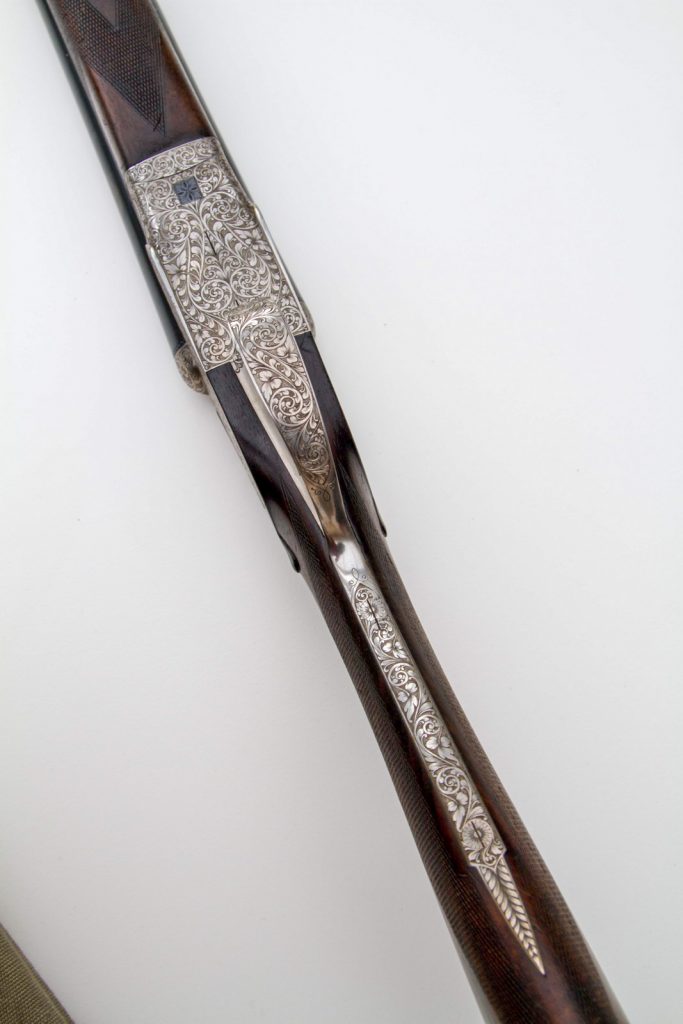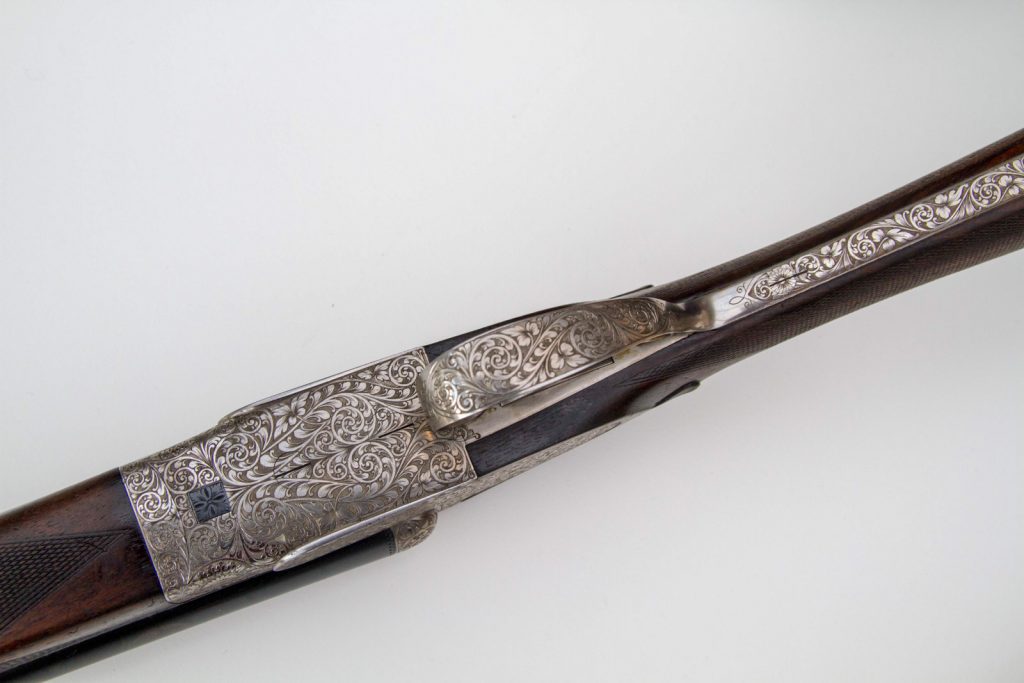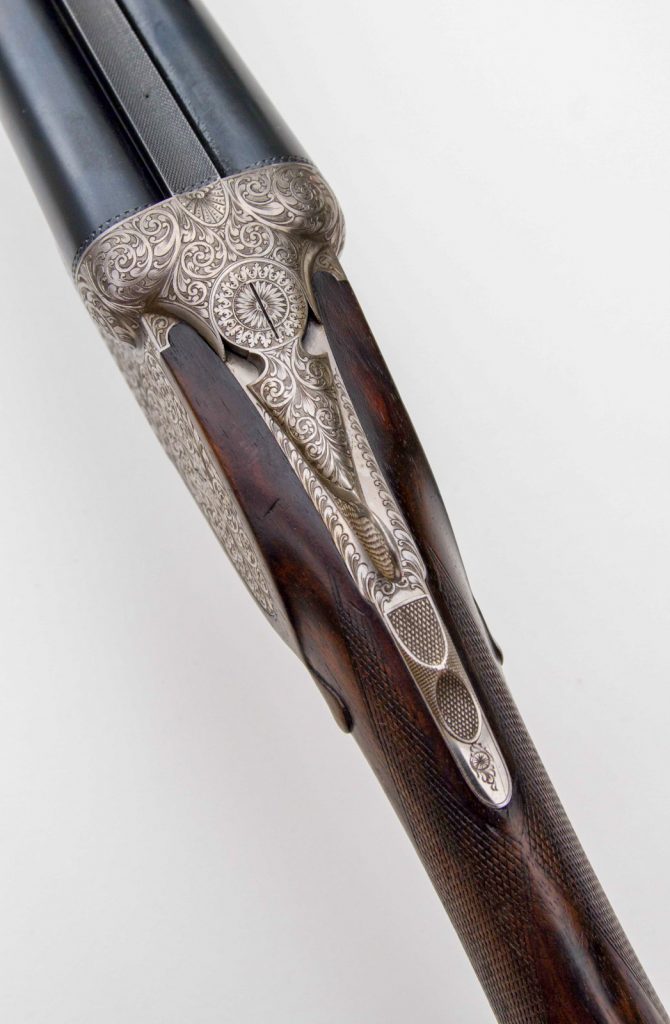 (Info: This gun is for Sale/zu verkaufen)